While not generally a fan of trendy buzzwords, I do like the term "pivoting" and I'm doing it! Sometimes it just feels like random spinning, but hey, I'm trying. I'm working on new ways to share content and generate income, and my News section will become a combo of blog posts & news, or it will be, once I migrate the pertinent posts from my off-site blog. I want to consolidate as much as I can here on my web platform instead of on the Facebook art page, Flickr, Blogger, etc. I'm moving my videos from YouTube to Rumble and embedding the video links on pages of this site. The art posts I've been sharing on Facebook, and Flickr photos, will be available in a self-hosted album here as well.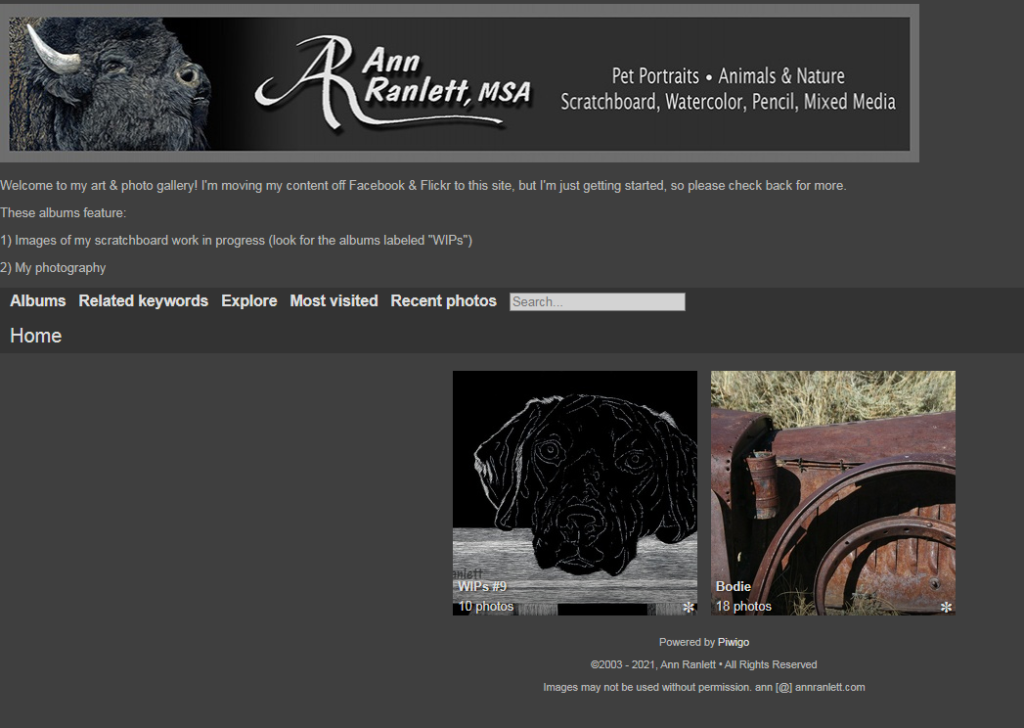 For the income portion of the pivot, I've jumped on a subscriber site for sharing content at various paid levels. You may have noticed I've also added at "tip jar" widget – that little cup o' coffee symbol in the lower right corner, courtesy of Buy Me a Coffee.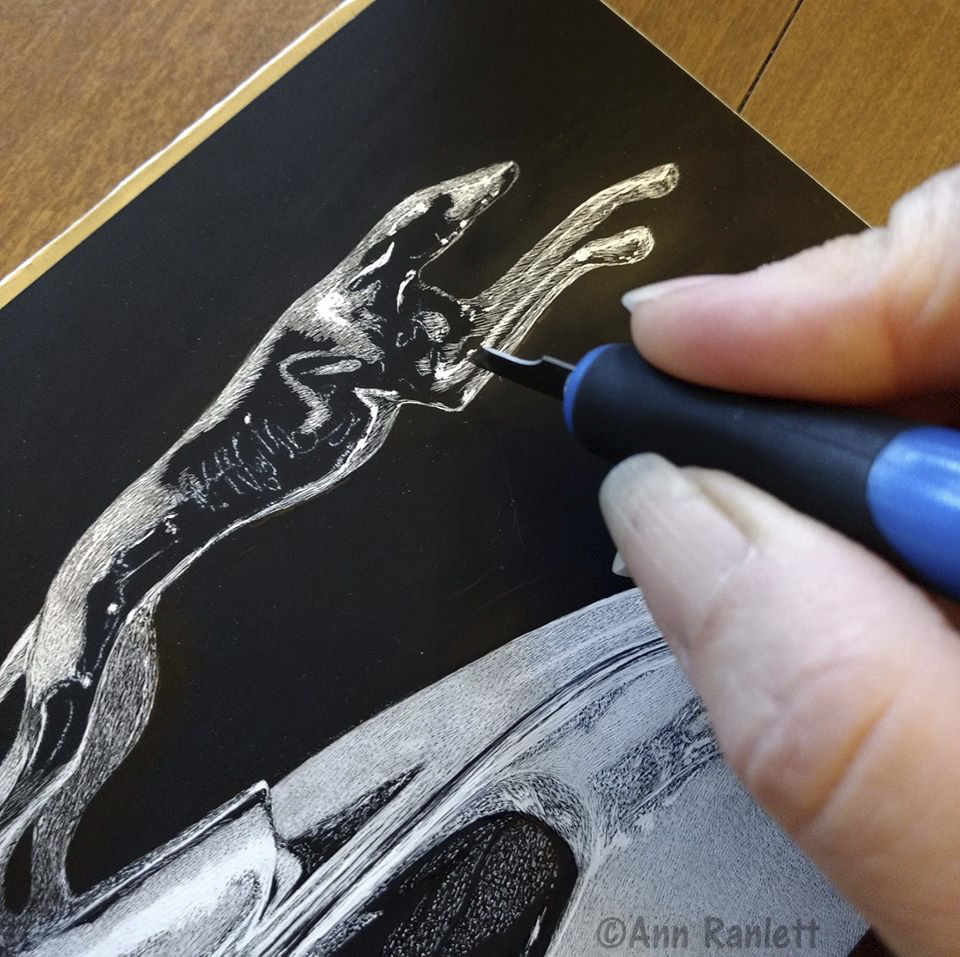 I really do enjoy sharing my art process, but I have to be honest and admit that I can't continue to share all of it for free, especially with quite a loss of momentum due to the COVID restrictions that affected so many of us, in all professions, last year. I do see better things ahead for this year, but that's not going to happen overnight. Already, I know that many art shows are on-line instead of in-person, or greatly scaled back. Open Studios Tours and workshops are "iffy". Fortunately, the local gallery where I'm a member is open again with regular hours, and has been for a few months.
While pivoting, I've also realized that though it's mostly fun, Facebook is quite the "black hole of time", with minimal tangible ROI, and I really should focus my attention elsewhere. I'll stay on to help manage a couple of groups and pages, but that's it. Part of that realization leads me back to sending out a semi-regular newsletter.
My in-person scratchboard workshops will return later this year, once I see how things shake out, probably in August or September. Those will be held at my home studio. On-line, Zoom-type things are in limbo, as internet in our rural location isn't great. But I can (and plan to) record videos that I'll upload to Rumble and the subscriber site, and I'm open to suggestions for specific techniques students want to see on video.
This is a multi-layered process, and it's going to take some time to make the complete switch, but I've started and will keep chipping away at it. Of course, I also need to continue creating art and working on commissions, but being a self-employed artist requires me to wear a marketing hat as well. Art is a business!