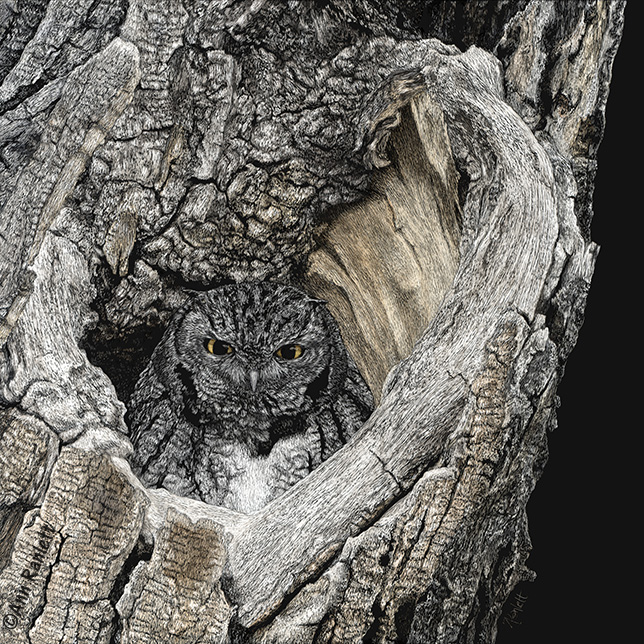 I'm thrilled to learn that "Heart of San Pedro" (Western Screech Owl) has been accepted in the Society of Animal Artists' "Animal Impressions" Exhibition at the Arizona-Sonora Desert Museum. The show runs August 21 – November 7, 2021.
This drawing is an 8″ x 8″ scratchboard, with watercolor. I took the reference photo at the San Pedro River Preserve in Arizona a number of years ago, so it's fitting that the drawing will debut in AZ.
I have a number of scans of this drawing in progress, but I still need to run a couple of them through Photoshop to clean up. Then I can create a short video of the stages. I also have video of real-time drawing on this piece. Once I get that edited, I'll post it for subscribers on SubscribeStar. I'm trying to get that platform off the ground, but haven't had a chance to create new content for it.
This post is part of my new strategy to share announcements & updates here instead of on Facebook, so I'm making a little progress on the "pivoting" strategy I discussed in my last post.