Ann Ranlett, MSA specializes in pet/animal portraits and nature subjects rendered primarily in scratchboard, although she also uses watercolor, pencil and mixed media. She graduated from CSU, Sacramento, with a bachelor's degree in biology. Ann is a member of the Auburn Old Town Gallery, a collaborative gallery where her original drawings, reproduction prints, and note cards are available. She accepts commissions for pet and animal portraits and enjoys working with devoted owners and their beloved animals. Ann is also a photographer – looking for unique perspectives of the natural world, and using mostly her own photographs for her art references.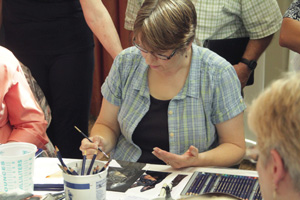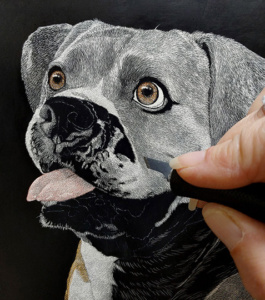 At Open Studio and other art-related events, Ann offers demonstrations of her creative techniques and discusses her artwork. Ann's art has won awards at the national and international level (see her resumé for a complete list). She also teaches workshops and is available for lectures & demos of scratchboard.
Prior to making the leap to full-time artist in 2003, Ann was senior technical specialist at Foothill Associates, a consulting firm in Rocklin, CA. Her responsibilities at Foothill Associates included producing computer generated maps & graphics, designing & maintaining web sites and creating illustrations for educational signage. Her interpretive signage designs and illustrations can be seen along the trails at Lake Natoma and at Mather Regional Park in Sacramento, CA. She also provided the illustrations for three interpretive signs to be installed at the Curtz Lake study area in Alpine County, CA. In 2015, she provided illustrations for three interpretive signs that were installed along a along a creek corridor by the City of Roseville (CA).
In 2015, Ann's drawing of a Boston terrier was licensed by Suzuki Motors for use on special edition Alto cars in Japan. The art is available as one of a number of optional decals for these cars. Visit Ann's Facebook album and this web page to find out more.
Ann has also contributed a variety of illustrations to the Sacramento Zoo, Roseville Dog Owner's Group, Chako Pit Bull Rescue, Foothill Associates, Sacramento Splash (a wetland education organization), Loomis Basin Horseman's Association, the Folsom Zoo, the Nature Conservancy's Cosumnes River Preserve, Solano Land Trust's Jepson Prairie Preserve, and the Sacramento Chapter of Ducks Unlimited. She also painted two "cat suites" in FieldHaven Feline Center's shelter and designed the logo.
Ann, her husband, a Chihuahua mix, and a Border Collie, live near Auburn (in Placer County, CA), where they've landscaped areas of their property with an emphasis on native plants and wildlife habitat.
Affiliations
Master Member (MSA) of the International Society of Scratchboard Artists (ISSA)
Signature Member of the Society of Animal Artists (SAA)
Associate Member with Distinction of American Women Artists (AWA)
Member of Auburn Old Town Gallery, a collaborative gallery
Ampersand Artist Ambassador
Artist's Statement:
"My lifelong interests in nature and drawing and my biological/scientific background make me well-suited and comfortable with realistically rendered pieces. I'm fascinated by the textures and colors found in nature.
I'm really in my element when working with scratchboard; it's surprisingly forgiving and I love the textures and detail that can be rendered on the surface. I also like working in graphite pencil for similar reasons.
I'm also a photographer. I take photos mainly for art reference material, but occasionally I end up with photos that are unique enough to stand on their own."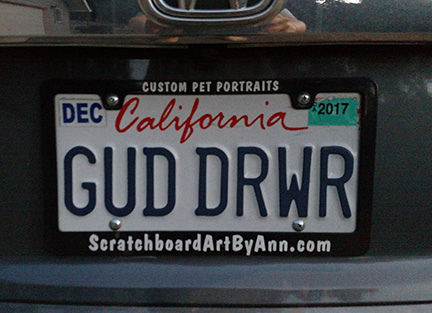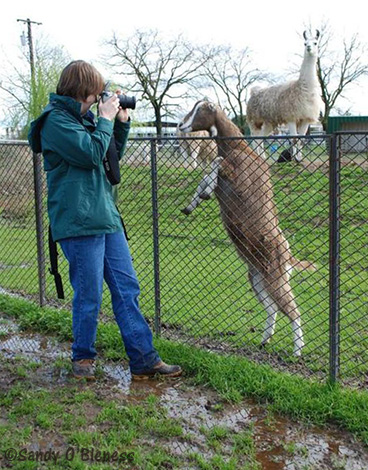 __________________________________________________
Save
Save
Save
Save
Save
Save
Save
Save
Save
Save
Save
Save
Save
Save
Save