Thanks to a referral by Barbara Steinberg of the California Watchable Wildlife Program, I contacted artist Sue Torngren to ask about putting my art in the mini gallery she curates. I love the concept, and this gallery is a good fit for me. In addition to my scratchboard art, which tends to run on the smaller side anyway, I also create miniature works. I use Ampersand's Claybord Art Tiles and Stampbord Tiles. Some drawings are scratchboard style: I paint the white clay surface with India ink & then scratch as I would on a traditional scratchboard. Others are so small I can't really get the grip leverage I need to scratch the whole thing, so I use various archival markers to draw, with a little bit of scratching to create details.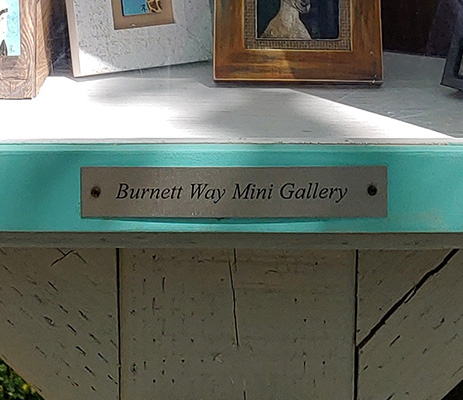 It truly is a mini gallery! It's a cute wooden box on a post in Sue's front yard, next to the sidewalk! A fun selection of my mini art is there now, the show runs through May 1st and can be viewed at any time during daylight hours. On May 1st, we'll have a reception from 5 – 6:30 pm. Art may be purchased at the reception. The address is 1737 Burnett Way in Sacramento, CA.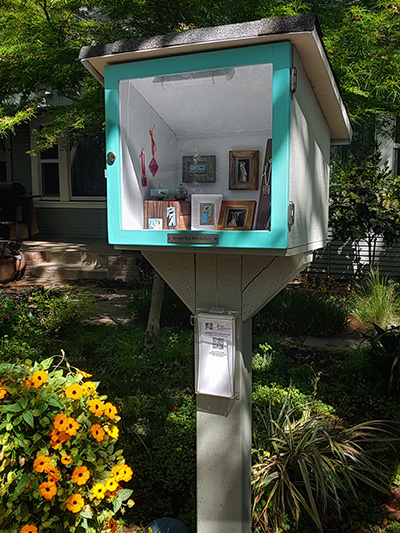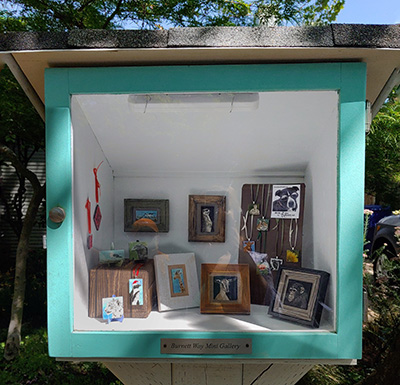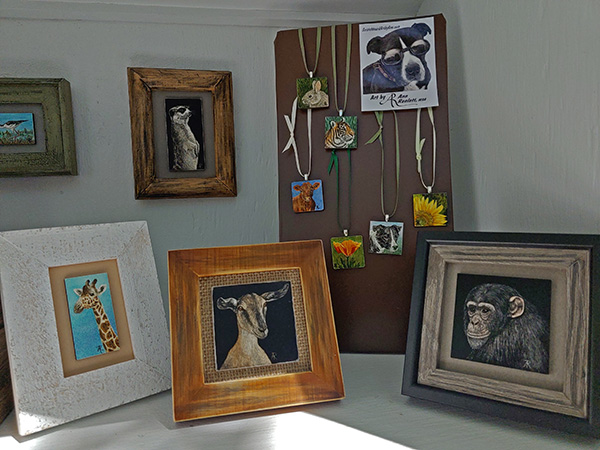 Click here for the price list. If there's a mini that interests you, but you can't make it to the reception, please let me know, we'll figure something out.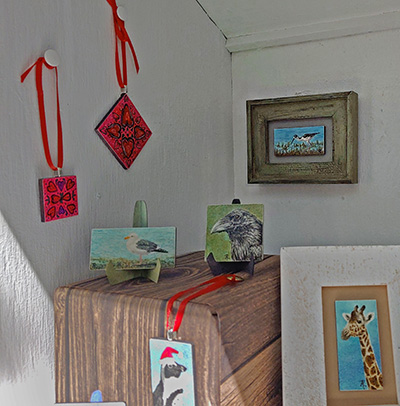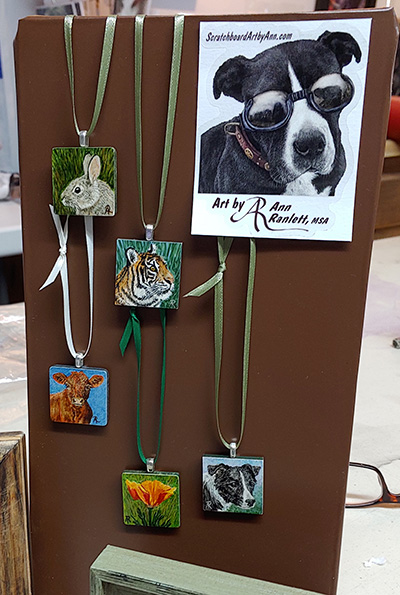 I posted a number of reels on Instagram featuring the art in this show:
Reel 1 (the entire show)