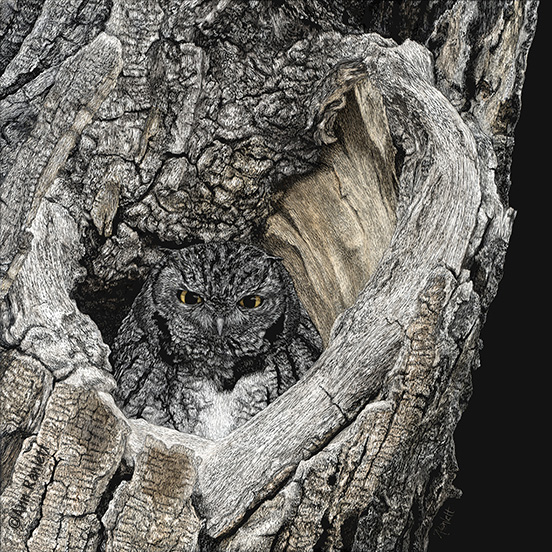 I learned a few weeks ago that "Heart of San Pedro", my scratchboard drawing of a Western Screech Owl, was selected as a finalist in the 2021 "Animals, Birds & Wildlife" Competition. See all the entries here. Some of the Richeson exhibitions are in-person at their gallery in Wisconsin, but this one is on-line only. While the drawing didn't win one of the top awards, being accepted as one of 75 finalists is very satisfying!
Click on this image to see the full exhibition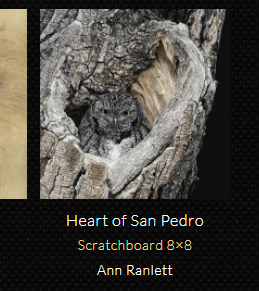 Heart of San Pedro is currently available at High-Hand Gallery in Loomis, CA.