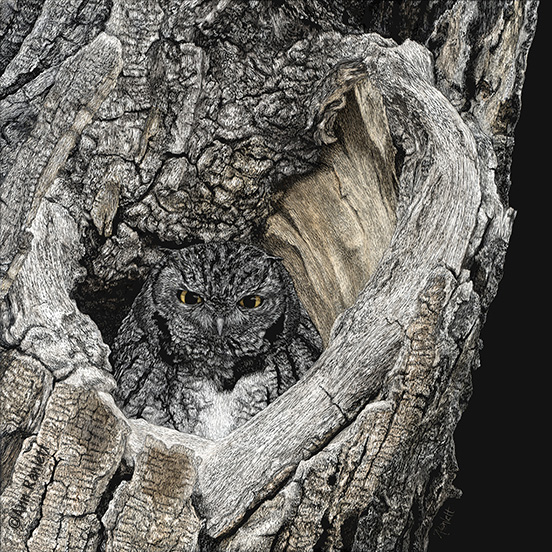 Heart of San Pedro
Western Screech Owl
Scratchboard (Ampersand Scratchbord™)
with Watercolor
8″ x 8″
To zoom in on this drawing, click on the image.
______________________________________|

This drawing was accepted in the Society of Animal Artists' "Animal Impressions" Exhibition at the Arizona-Sonora Desert Museum. The show ran August 21 – November 7, 2021.
Ann took the reference photo for this drawing at the San Pedro River Preserve in Arizona a number of years ago, so it's fitting that the drawing debuted in AZ.

This drawing was also selected as a finalist in the 2021 Richeson75 "Animals, Birds & Wildlife" Competition.

"Heart of San Pedro" in Progress
zoomify searchbirds