"Cathy's Burrito Bouquet" will debut at the International Society of Scratchboard Artists' 3rd annual juried exhibition on Friday June 27th, when the 2014 ISSA get-together kicks off with a reception for the show.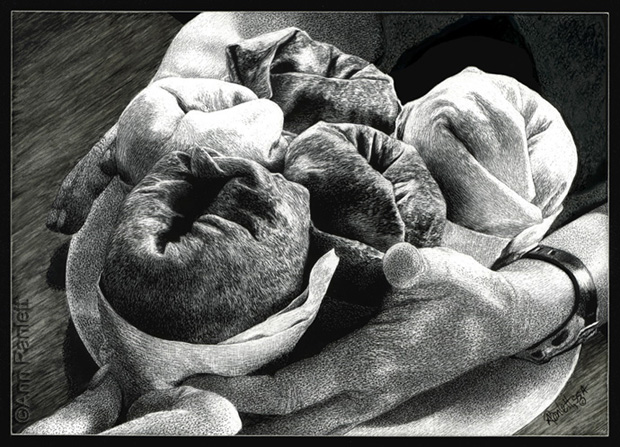 You can see the reference photo and a number of in-progress steps in this
Facebook album
. The photo was taken at last year's event by
Harold Farley
and it tells the story of
Cathy Sheeter
's love for burritos. While I was not witness to this particular burrito incident, I did watch her devour a huge burrito at the ISSA event in 2012.
My bison drawing is also in the ISSA show. To see in progress steps of this drawing, start with this image and go forward.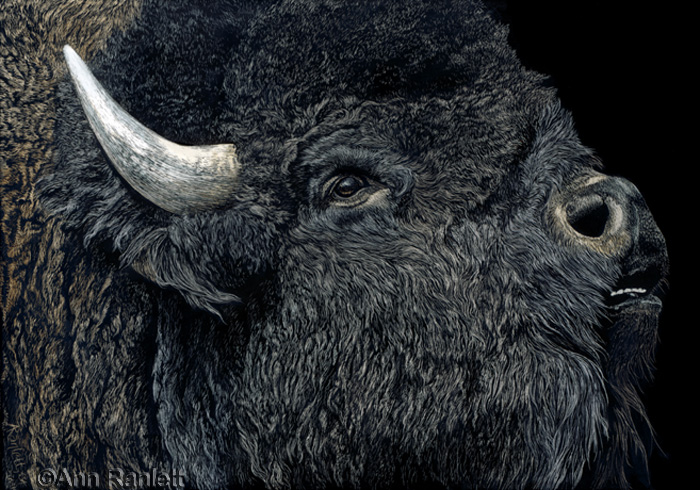 In other news, both the scratchboard drawings that were accepted into the Women Artists of the West exhibit last month sold at the show. These were my first two entries into a WAOW show, so having both works accepted and then sold makes me a very happy camper!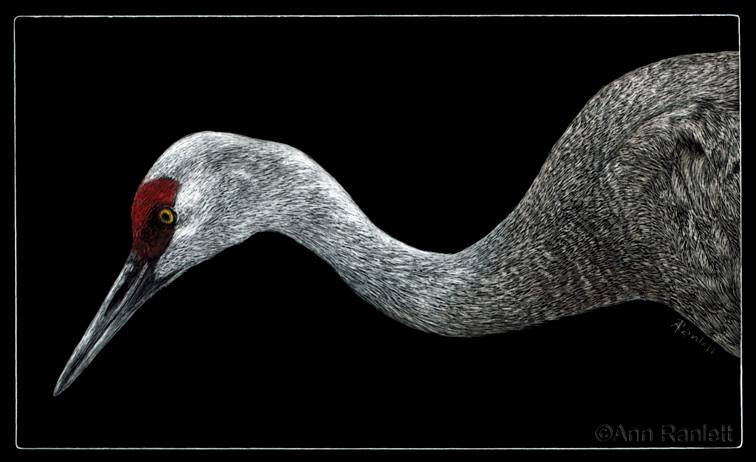 More info about both drawings in this post. Reproduction prints on metal of each drawing are available, find out more about the metal prints here.