I'm honored to announce that "Cathy's Burrito Bouquet" received an "Award of Excellence" at the 2014 International Society of Scratchboard Artists' (ISSA) exhibition.
I submitted "Call of the Prairie" which was also accepted.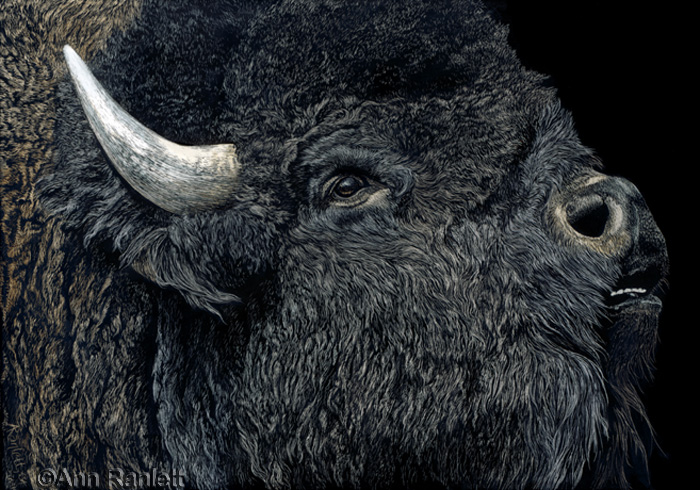 My husband and I traveled to Cary, NC to attended the exhibition. Over the weekend, while I attended the workshops and presented a discussion of composition, he went birding and exploring. Read more in this blog post.
Save