Nothing really new to report, but I've been plugging away on a number of drawings, so I thought I'd post three of them that are in progress. The first two are farther along than last time I posted them on the blog.
This one is a pencil portrait of Breezy, the Arab mare: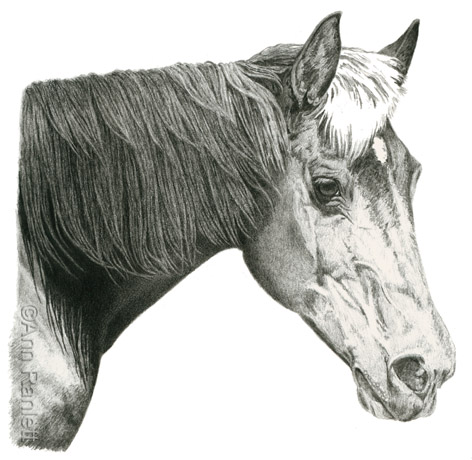 Here's an earlier stage of the drawing:

The drawing is approximately 7″ x 7″ in pencil on Stonehenge paper.
This portrait of Brogan, an Irish Wolfhound, is mixed media (ink, watercolor & eventually, color pencil) on Aquabord. The board is 9″ x 12″, which makes the image area approx. 8″ x 10″.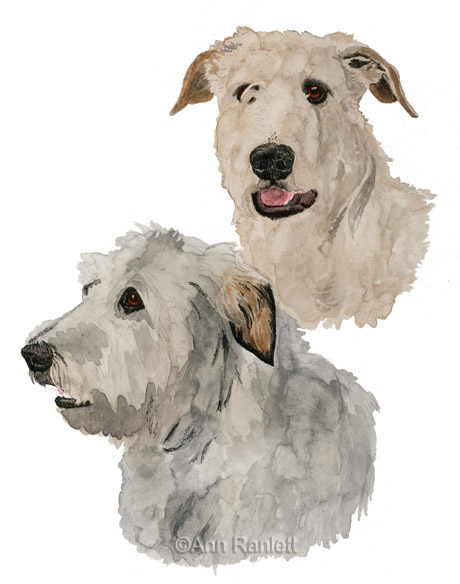 This stage is watercolor, applied fairly loosely to block in the basic areas of color. The darkest areas (black) were drawn with India ink.



Here I've added some more detail with watercolor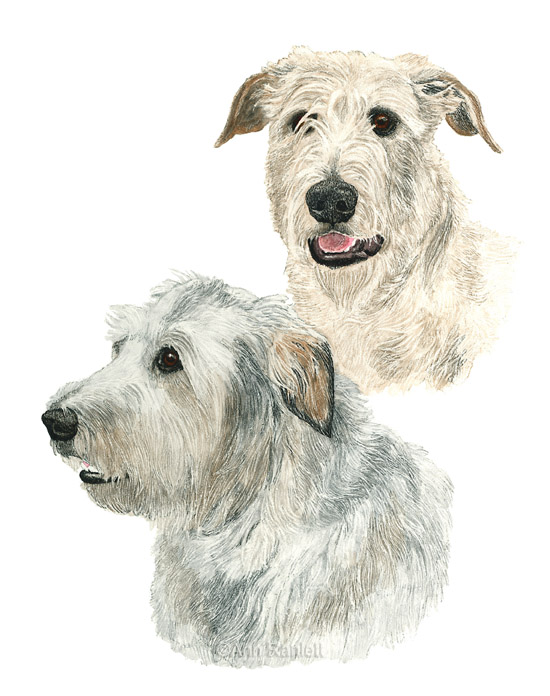 Here I've scratched in detail and fur texture with an X-Acto knife (#11 blade). The next step will be to come back in with watercolor applied more carefully than in the first two steps.

The last one is a drawing of a German Shepherd pup on black scratchboard (Ampersand Scratchbord). This is not a commission, just one I'm doing because I want to work on the black scratchboard surface. I haven't done many illustrations on this surface. I've been hanging out in the Scratchboard Forum of WetCanvas lately, and there's some jaw-dropping work on the black boards in that group.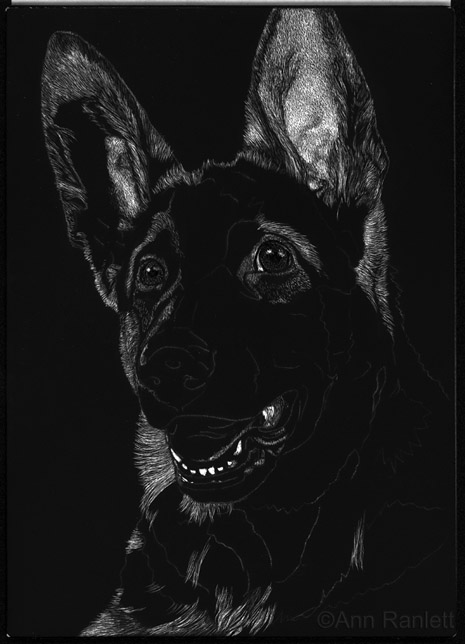 This is a 5″ x 7″ board. All I've done so far is scratch with an X-Acto knife. Once I have all the scratching completed, I'll come back in with ink as needed for detail.