I'm thrilled and honored that I'm now a Signature Member of the Society of Animal Artists! With the acceptance of "Chromed Grace" into the upcoming "Art that Matters to the Planet" Exhibition, I've earned enough recognition points to be bumped up to Signature level. This is a live Exhibition that runs from August 14 – October 25, at the Roger Tory Peterson Institute, Jamestown, NY.
BONUS: this dog gets to travel. After closing at RTPI, the Exhibition goes to:
– The Hiram Blauvelt Art Museum, Oradell NJ, November 20, 2021 – January 16, 2022
– The Sternberg Museum of Natural History, Hays, KS, February 5 – May 5, 2022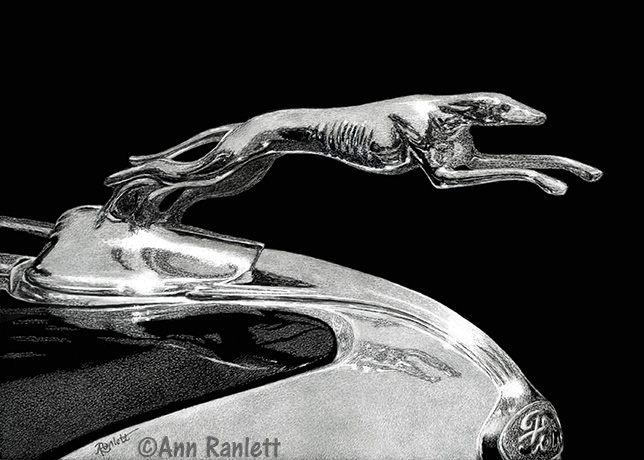 Read a previous post about this drawing and see work in progress images.