. . . since my last blog post . . . but the most exciting news is that I'm now a Master member (MSA) of the International Society of Scratchboard Artists (ISSA)! It's an incredible honor to be recognized for my achievements in scratchboard and my dedication to this medium that I love so much! For more information, please read my press release.
In other news (old news), a quick recap: lots of scratching, a 3-artist collaborative art show with my friend & my brother, an open studio tour, a booth at the City of Trees Art & Ink Expo, regular postings on my Instagram, and a scratchboard workshop (2 more scheduled for 2017).
. . . and new news:

Tell Me More About 'Sheep'
will be in the new "
Art Journey Animals
" book due out soon. This is North Light's compilation book featuring animal art, and it can be pre-ordered now. Expected in-stock date is 12-15-16.
**Update (2021), this book may be available on Amazon, it's no longer available through North Light. I also have a copy I'd be willing to sell, and I'll sign it.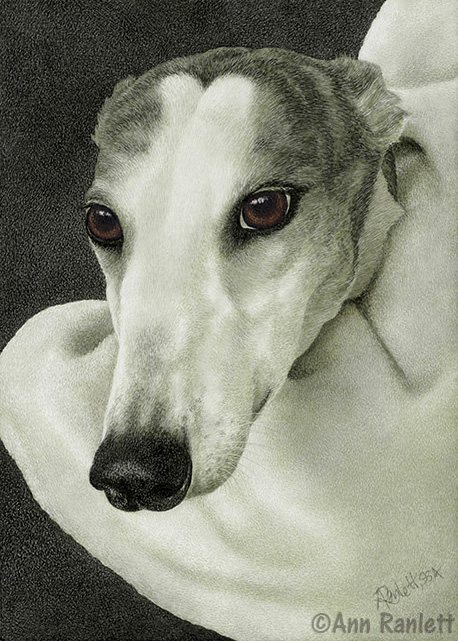 Safety will be on its way to Australia in January for our 6th annual ISSA Exhibition.