Late last year, I saw a call for artists on Chako's Facebook page. They were looking for someone to do a few simple drawings of dogs for a publication and they had a short turnaround time. I support Chako and their advocacy efforts on behalf of pit bulls, so I contacted them to find out what they needed.
They liked my idea of simple line drawings and sent descriptions of what they wanted and some reference photos. Along with some of my own photos and those of a friend who volunteers at Placer SPCA, I had what I needed to create this series of drawings illustrating "Dog-to-Dog Introductions" for Chako's publication.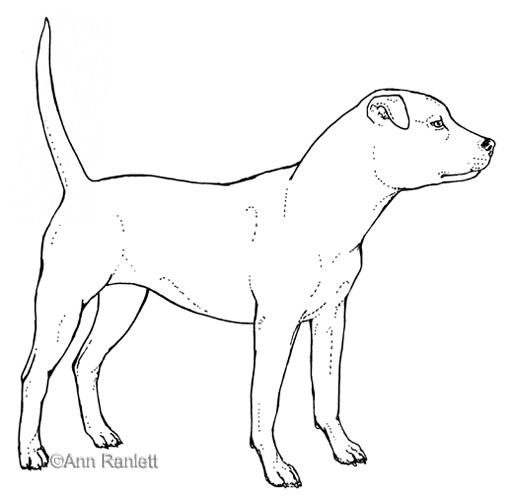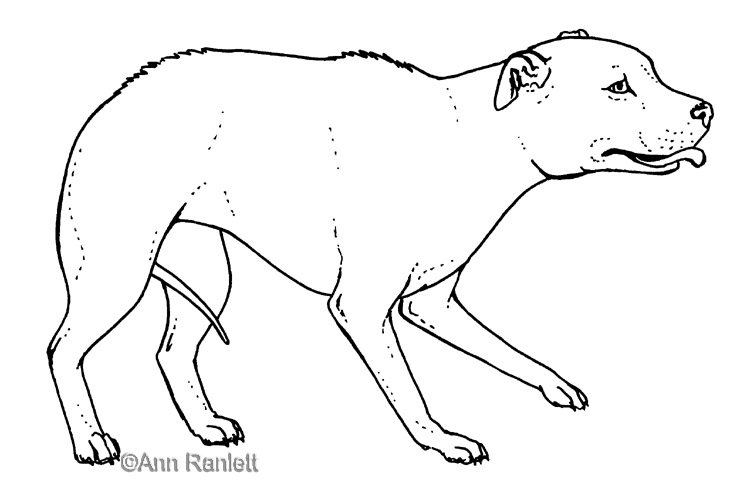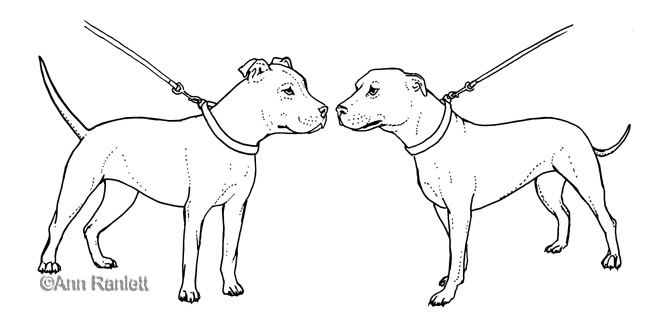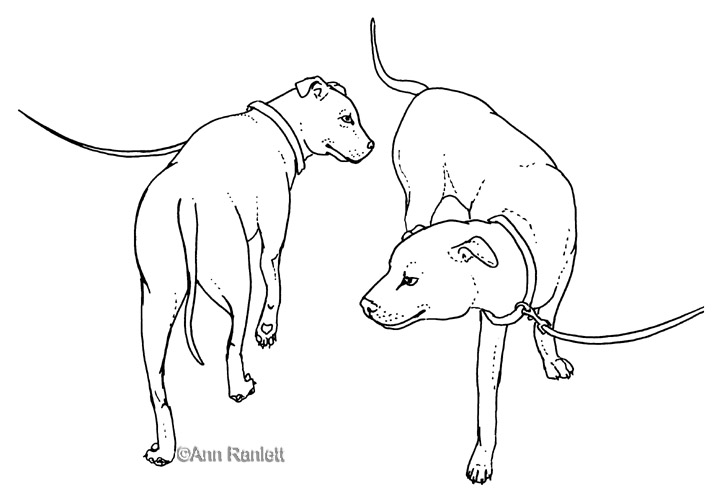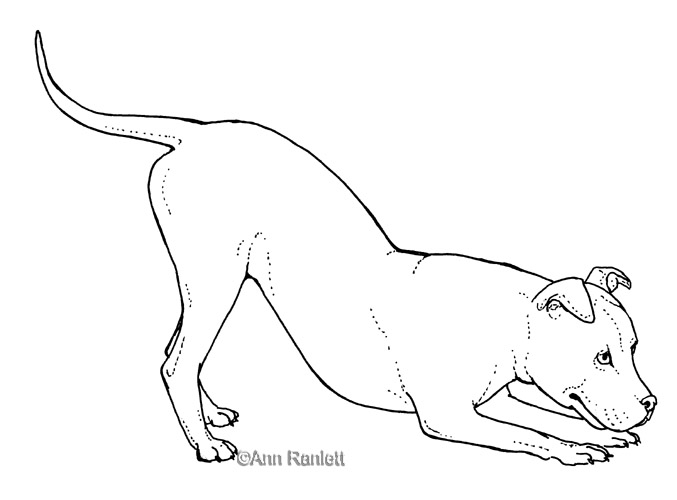 These are all hand-drawn with a black Micron pen on paper. I scanned the drawings, cleaned up the digital files and e-mailed them to Chako. There were a couple of minor changes to two of the drawings. I drew the changed parts on a separate piece of paper, scanned those and integrated them into the original scanned drawings.