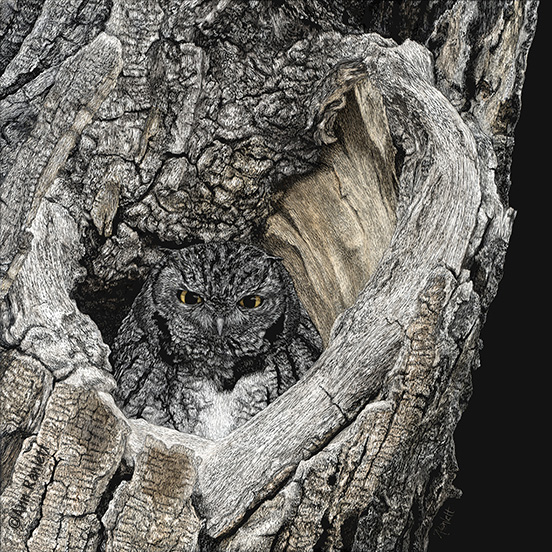 Ann Ranlett, MSA, is an artist & illustrator specializing in pet & animal portraits and nature subjects. She is a Master (MSA) member of the International Society of Scratchboard Artists, a Signature member of the Society of Animal Artists, and an Associate Member with Distinction of American Women Artists.
Fine Art
– Drawings accurately rendered in scratchboard, pencil, color pencil, or mixed media.
– Photography – Ann uses most of her own photographs for her art references
Illustration & Design
– Logos
– Web & Graphic Design
– Illustration for educational materials
Art Workshops & Demos
– Scratchboard
______________________________________
Wondering where to buy Ann's art?
Auburn Old Town Gallery, an artists' co-op gallery in Auburn, CA
High-Hand Gallery in Loomis, CA
She's also participating in both weekends of the Placer Artists Studios Tour, November 11 – 13 & 18 – 20, 2022
Her work is available through a number of on-line venues, visit the Buy Art page for more information.
For a current list of all her available originals, please see Ann's Facebook album.
____________________