I'm honored to announce that I'm now an "Ampersand Artist Ambassador"!
Ampersand's Artist Ambassadors are a select group of artists and instructors who represent Ampersand Art Supply through our knowledge and use of Ampersand's materials. We have an interest and passion in sharing these materials and our techniques with our students and the public.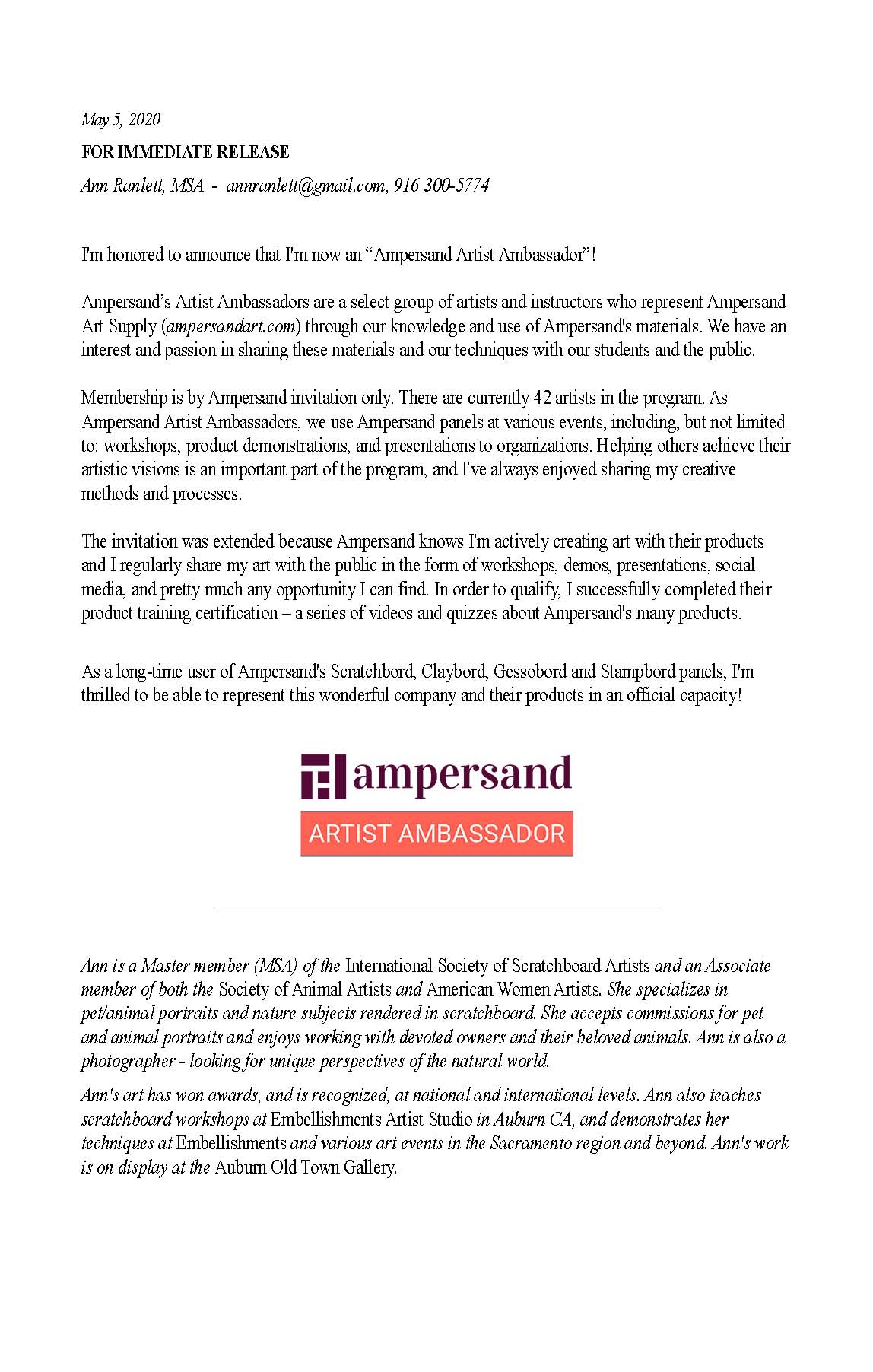 ______________________________
Ampersand has supported the International Society of Scratchboard Artists from Day 1, and we are very appreciative!