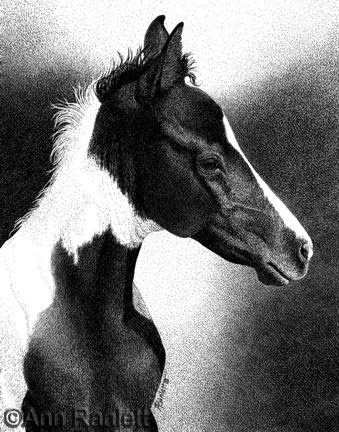 "Pinto Filly"
Scratchboard
(EssDee Scraperboard)
5″ x 6.5″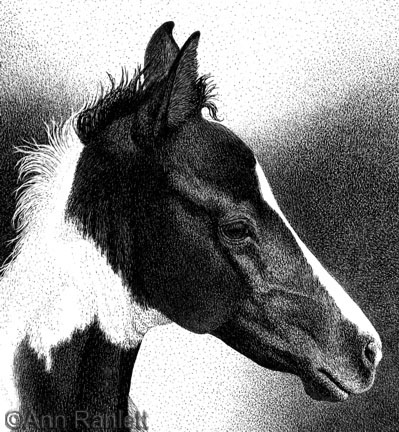 Detail of drawing
_________________________________
Matted and framed to 8″x10″ with a black-core white mat and matte black metal frame (see image below).
$300, contact Ann to purchase this drawing.
_________________________________
The drawing won second place in its class at the 2009 Draft Horse Classic "Art at the Classic" art show.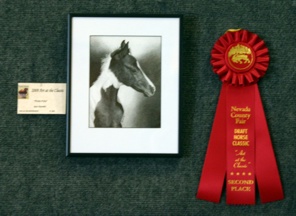 To read more about the process to create this drawing and see the reference photo, see this post on Ann's blog.
Copyright 2009, Ann Ranlett

availableart searchhorses