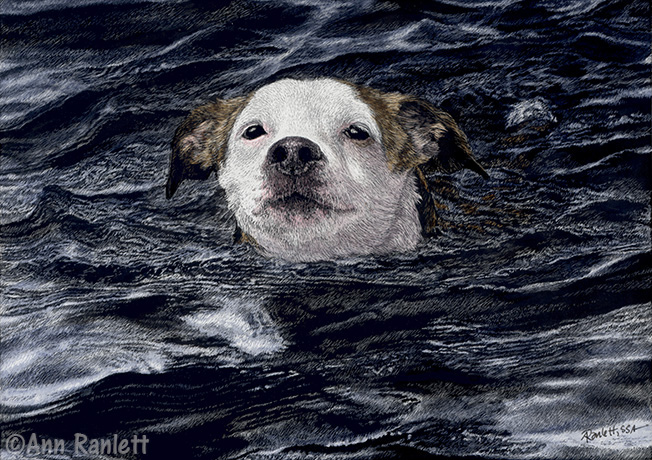 "Determination"
Mixed Breed
Scratchboard, with Watercolor
(Ampersand Scratchbord™)
5″ x 7″
_________________________
To zoom in on this drawing, click on the image.
Ann took this reference of a friend's dog, the spunky senior girl "Fidget", at Folsom Lake in Northern California. Ann created this drawing for the "Canine Collaboration at the Cafe" art show. See work in progress steps for "Determination" in the show album.
Copyright 2016, Ann Ranlett
searchdogs zoomify

Save
Save
Save
Save
Save
Save
Save
Save
Save
Save
Save