Happy New Year!

Better late than never . . . I hope 2015 finds you happy and well. I appreciate your support in 2014!
---
New Shop

I've taken the plunge and opened a new on-line shop through Shopify. It's still a work in progress, but there is a selection of items available there now. Eventually, I'll have all available originals listed there, along with reproduction prints on metal and paper, note cards & earrings. I've been looking for a way to consolidate my on-line shops and this fits the bill. I plan to maintain my Etsy shop with less inventory, but have already closed my ArtFire shop and will close the Bonanza shop once the new shop is full of goodies. You'll still be able to find "print on demand (POD)" items in my Fine Art America, Zazzle and CafePress shops. The Shopify platform allows for additional content too, so I have tabs with links to the POD shops and other pages.
---
Scratchboard Demo & Workshops
In April & May

Click on a link for more details and to register.
Workshop at Dawn's Co., Auburn CA
April 4th, Saturday, 10 am - 2 pm, $60
Demo at Folsom Arts Association, Folsom CA
April 16th, Thursday, 6 - 7:30 pm, free
Workshop at University Art, Sacramento CA
April 25th, Saturday, 10 am - 4 pm, $80
Workshop at ARTspace, Rocklin CA
May 23rd, Saturday, 1:30 - 5:30 pm, $75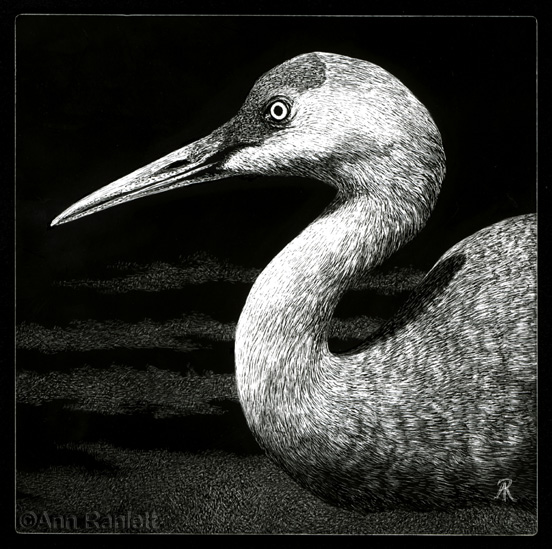 ---
Web Site & Facebook Services
I've been offering advice about web sites and Facebook for quite a while, but have never really advertised it. Now, it's official, if you are ready for your own web site, have one that needs a facelift, or want to set up a Facebook page for your business, I can help. I have plenty of experience in these areas. I use the WordPress platform for web sites, since it doesn't require any special software; edits are made on-line. Training is included so that once the site is set up, you can take over from there. To find out more and see samples, please visit this page for web sites, and this page for Facebook.