Open Studio Reminder
November 8 - 10
Although my studio is always open by appointment, this is the last open studio event of the year. I'm one of 75 artists on this tour.

3-day Passports are just $10 and you can enter to win $100 worth of Art Bucks to spend with any 2013 tour artist (details at the link below).
Passports are available at PlacerArts or a number of local Passport Sales Locations.
---
Sandhill Crane Art
Third Place for "Ancient Traveler"

I'm honored that "Ancient Traveler", my scratchboard drawing of a Sandhill Crane, received a third place in the Fine Art, Crane division of the art show at the 17th annual Lodi Sandhill Crane Festival. I've wanted to enter something in the show for a number of years and finally found time and had just the right reference photo this year. I plan to enter a couple of drawings next year. The original is back here at home and will be on display during the open studio this weekend. After that, I plan to hang it at the Auburn Old Town Gallery.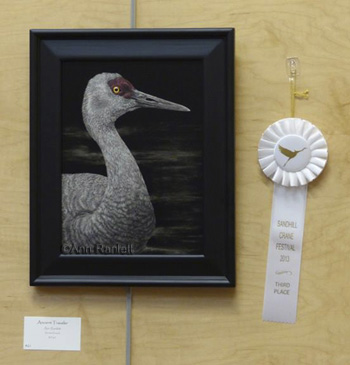 ---
Scratchboard Workshop
At Mendocino Art Center, March 15/16, 2014

"Exploring Scratchboard" is my two-day workshop at MAC. This will be my first teaching experience there and I'm really looking forward to it.

The cost is $207 for MAC members, $255 for non-members. Register by November 30th for a 5% early-bird discount. Full details on MAC's web site.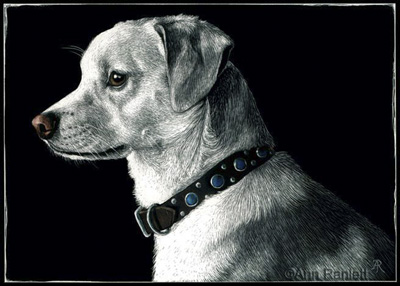 ---