"Dog-A-Palooza" Art Show
At the Auburn Art Walk, Thursday, April 12th, 6 - 9 pm
"Dog-A-Palooza" is a show of my dog photos and art. I plan to have a dozen or so photos and some original drawings/paintings. Click here to see the show catalog so far. A portion of the proceeds from the sale of the collection will benefit two local dog rescue groups (Chako Pit Bull Rescue and A New Hope Animal Foundation).
If you're in the Auburn, CA area, you can meet me at the Art Walk opening reception on April 12th. My gracious hosts are the owners of Dancing Dog Productions at 1101 High Street. I'll have some pet portraits in progress to share and discuss. The show will remain at Dancing Dog through the first week of June.
For lack of a better term, I call these "photo boards" and they're something new I created for the show. I run the photos through a few gyrations in Photoshop, print them & mount them on an archival 6" x 6" board. I spray the surface with a UV sealer, Dremel the edges and ink them, and finally, coat the surface with a couple of layers of acrylic medium. Click here to see a video of the Photoshop process.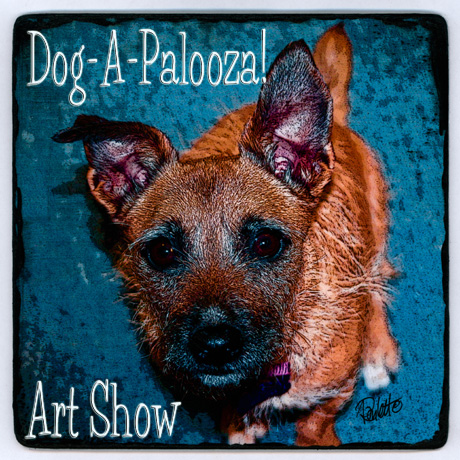 This is Idgy, the charismatic mascot at Dancing Dog Productions
---
Studio Grand Opening
Mother's Day Weekend, Friday - Sunday, May 11 - 13

I'm still moving art and furnishings from the house to the new space, but things are taking shape and I'll be ready for the reveal in May. If you're a "local" on my mailing list, you'll receive an e-mail and/or snail-mail postcard with more details in a few weeks. I'll also have another Open Studio in the fall and will be open by appointment after Mother's Day weekend. I plan to have two Open Studio events each year.
---
GNSI Art Show
Guild of Natural Science Illustrators - "Art of Nature" Exhibit
My scratchboard triptych, "Blue Oak" was accepted into the California GNSI Chapter's "Art of Nature" exhibit. The show at the Santa Cruz Museum of Natural History runs from April 7th through June 3rd. This exhibit will feature over 60 works in oil, pencil, watercolor, pen and ink, and digital media.
---
Featured in Ampersand's Blog
I'm honored to be featured in Ampersand Art Supply's blog. I connected with two of Ampersand's staff members through Twitter and Facebook and was subsequently contacted about a post in the blog. Ampersand makes the boards that I use for many of my drawings and paintings. I use their Scratchbord, Claybord and Aquabord.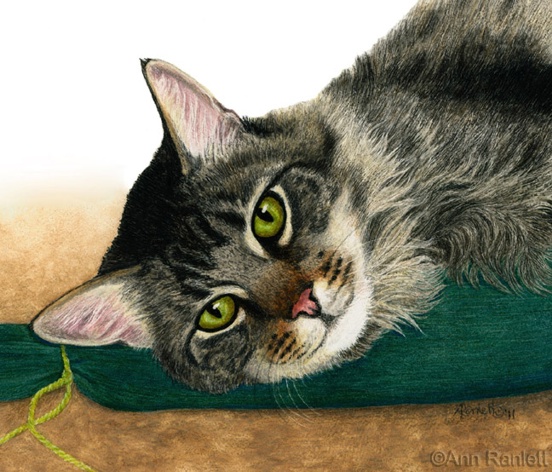 ---

Signature Status
in the International Society of Scratchboard Artists

And speaking of scratchboard . . . I received confirmation yesterday that my application for "Signature" status (SSA) in the International Society of Scratchboard Artists (ISSA) has been unanimously accepted. This status is awarded to ISSA "members showing advanced scratchboard skills" and I'm thrilled to have been approved. This means that I can now add "SSA" after my signature on scratchboard works.

Although ISSA is a new group, it is made up of very talented, professional and enthusiastic members who are working diligently to promote the fine art of scratchboard. If you work in scratchboard or just want to support those of us who do, I encourage you to consider becoming a member.


---