An Evening With Betty White
A Memorable Time at the Sacramento Zoo

On November 5th, I had the pleasure of meeting actress and animal advocate Betty White at a fund-raiser for the Sacramento Zoo's giraffe habitat. I was invited to the event because my Zoo friends had commissioned one of my ostrich eggs as a gift for Ms. White. I was honored just to know that my art on an egg would be in her collection, and it was icing on the cake to be able to attend the event and meet her!
For more photos and a recap of this wonderful evening, you can read this post on my blog.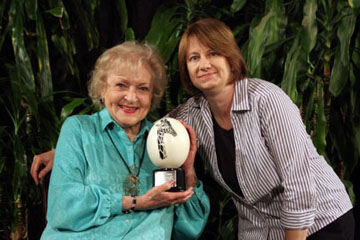 Betty White and me with her ostrich egg.
---
Thank You!
I'd like to take this opportunity at year's end to thank you all, from my newest customers to my established clients, friends and family for your business and support. Without you, I wouldn't be able to maintain a career doing what I love so much - creating animal art.

I wish you a wonderful holiday season, a Merry Christmas
and a peaceful 2010!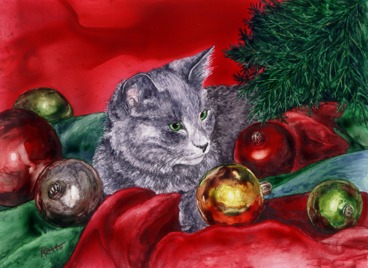 ---