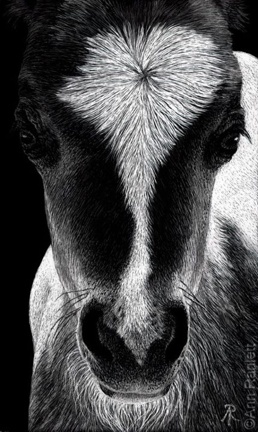 "Baby Face"
Miniature Horse Colt
Scratchboard
(Ampersand Scratchbord™)
3″ x 5″
_________________________________
To zoom in on this drawing, click on the image.
This drawing was accepted in the International Society of Scratchboard Artists' 2013 Annual Juried Exhibition.
It was also awarded a Third Place at the  "Art at the Classic" equine art show at the 2012 Draft Horse Classic.
_________________________________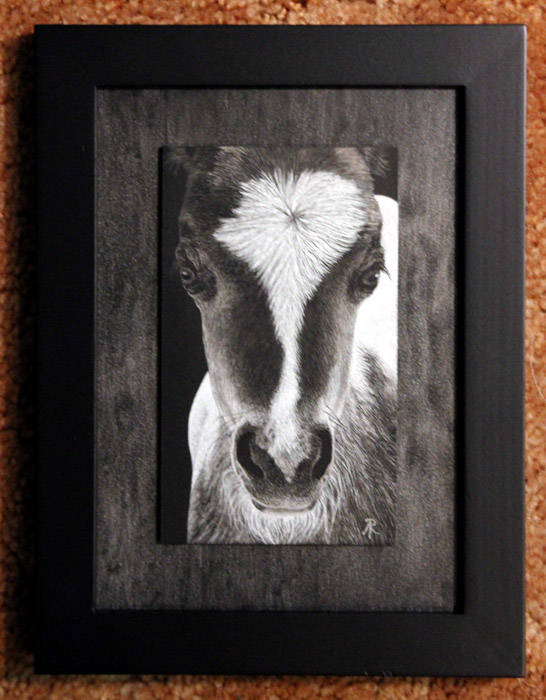 Copyright 2012, Ann Ranlett
zoomify searchhorses

Save